A Caring Practice For All Your Dental Needs.
Thank You For Choosing Us For Your Dental Care.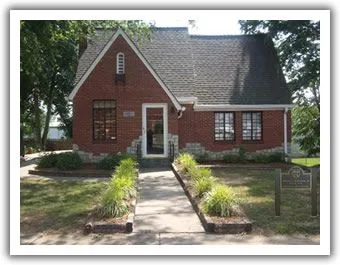 Our Practice
Our main goal in our practice is to help our patients achieve and maintain excellent oral health. We enjoy getting to know our patients well and we treat them just like family. Preventive services such as sealants and periodontal treatment are just some of the treatment plans we offer.
We also like to educate patients about their oral health and available treatment options so that they feel informed and actively involved in their dental care. Both children (beginning at age one) and adults are seen in our office. We always welcome new patients.
Other services we provide are: Bonding or white fillings, bridges, crowns, teeth whitening, dental implants, complete dentures and partial dentures, inlays and onlays, extractions, post operative instructions.
Facility
We are proud to provide a state-of-the-art facility for the highest quality dental care available. It is one of our top priorities to protect the well-being of our valued patients. For this reason, our office meets and surpasses all OSHA (Occupational Safety and Health Administration) and CDC (Center for Disease Control) standards. We are confident that you will feel right at home in our office as we welcome all patients as if they were family.
Financial
We accept most dental insurances including Medicaid, North Carolina Health Choice and Care Credit, and we will be happy to submit all insurance forms for you. Our goal is always to help you recover the most from your benefits. We will do everything we can to help you afford the treatment you need and want. Forms of payment accepted by the office are check, cash, visa, or mastercard.
Cancellation
If you are unable to keep an appointment, we ask that you kindly provide us with at least 48 hours notice.
We would like to take this opportunity to thank you for choosing our practice for your dental care.